Bring your 
modeling and simulation tools

 to the Web

Introducing DSL Forge, the open-source generator of Language Applications and Web IDEs
Why You Should Care About It?
DSL Forge supports state-of-the-art Eclipse technologies, allowing a smooth and secure transition of legacy desktop modeling tools to the web. We help you bring collaboration to the heart of your business processes with a minimal upfront investment in setup, training, and deployment.
Allow high availability Let users access modeling resources and tools using regular web browsers regardless of their location or what device they use.

Simplify deployment Unlike traditional tools where installation is needed on each machine, the platform is delpoyed once and made available to end-users instantly.

Enable collaboration lets users share the same resources, enable real-time collaboration and automated workflows on resources.

Increase productivity productivity is increased when users work on the same resources simultaneously, rather than working individually then synchronizing afterwards.

Increase performance users take advantage of the scalability and elasticity of cloud computing thanks to the dynamic provisionning of workspaces.

Extract knowledge consolidate logging information; provide synthetic reports and dashboards to decision makers, extract metrics from data and react accordingly.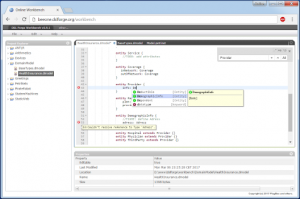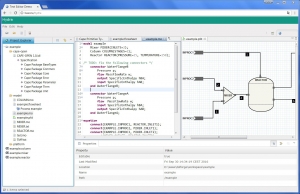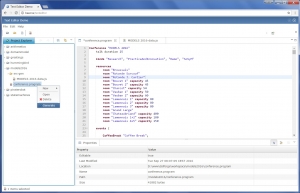 Request a Proof of Concept
Request a PoC for your specific business scenario, and gain access to our technology and professional consulting services.
Proof Of Concept
Our team of experts will help you get the best of our technology and will be pleased to answer all your questions.
View Our Source Code
Our source code and documentation is online and contains valuable information for you to quickly find what you need.
Source Code & Documentation
Search for keywords in our repository and knowledgebase to quickly find answers to your questions.
View our Video Tutorials
Watch our step-by-step tutorials explaining how to deploy your online platform in few steps, check them out!
Video Tutorials On Youtube
Our video tutorials will help you understand how to make use of our tooling and runtime features. Watch and learn!